Ah, spring. Here at the Ranch, the snow is melting, the lake (or slough, whichever you prefer) is thawing out, the horses are shedding their winter coats like crazy, and signs of life are beginning to return to the forest. We saw Canada Geese the other day, and the woods smell like growth and sound like birdsong.
The other awesome thing about spring? Spring Break!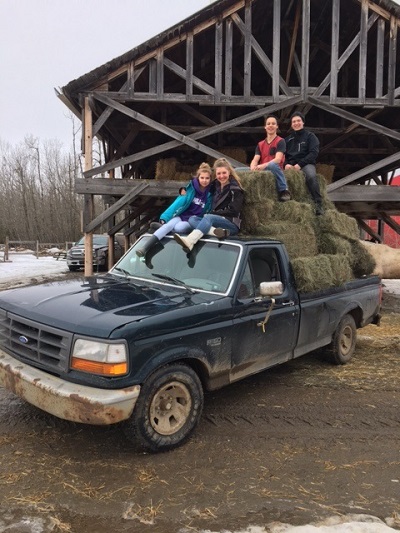 We were so blessed to have a great group of teens sacrifice their time yesterday to come volunteer with Amy at the barn all day. And boy, did these kids work! They moved bales, cleaned out stalls, rode horses, and a whole bunch more. They all did such an amazing job and we had so much fun having them!
Our barn manager, Amy, has a passion for mentoring youth in the area of horsemanship. Horses have so much to teach about life: patience, perserverance, courage, trust, gentleness, work ethic, and love. Seeing youth come out to experience all that (plus fresh air, hard work and lots of fun) is just so amazing.
Thanks for coming out, guys! We hope you'll come out again!