Anyone who has experienced the joys of learning to ride a horse, the accomplishment of conquering a climbing wall, or the success of having an arrow hit its target will tell you that camp is a magical place. I bet Emily and Keith would agree that camp has been magical for them too - but for a different reason! Deciding to work at Birch Bay Ranch in the summer of 2014 was the first step on a beautiful adventure that would change their lives forever.
Emily's Birch Bay Ranch story begins two generations before her own. Her grandma was a member of the congregation in the church that was closely connected to Birch Bay Ranch during its inception in 1966. Emily's grandma even spent a period of time cooking for the staff and children at camp! Her daughter (Emily's mom) naturally attended Birch Bay Ranch throughout her youth, and when Emily turned 15, she suggested that Emily spend part of her summer volunteering. Emily spent her later teen years and early 20s volunteering and working at the ranch and was an integral part of the Birch Bay Ranch staff during that time.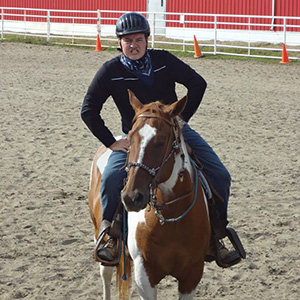 Keith was introduced to Birch Bay Ranch through a group he participated in at the University of Alberta called the "Pre Vet Club". As part of their activities, the club would come out to the ranch in the spring and help primarily at the barn with the horses administering annual vaccines, deworming, and delousing. Garrett, another member of the club and long time BBR staff, suggested that Keith apply to work as a Cabin Leader in the summer, and Keith took his advice! Keith worked for two summers during which time he got to know Emily.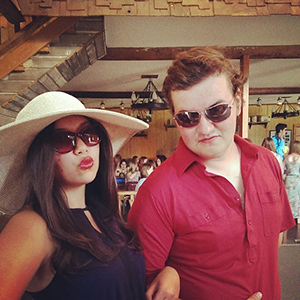 Camp is a great place to have fun and be silly which are exactly the types of activities that helped the two connect and get to know each other. Emily remembers a Friday night after camp when the staff were going into town for a late meal at Denny's and Keith "didn't know the way" so Emily offered to ride with him. They also spent a week on Kitchen Staff together where Keith taught Emily the art of swing dancing. There's also a tale of an epic and extravagant scavenger hunt for a Dr. Pepper that is integral to their story - but you'll have to ask them for all of the details!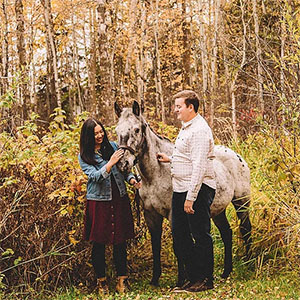 Emily and Keith started dating after camp and in September, 2016 Keith proposed. They were married this past weekend on July 8th at a gorgeous ceremony surrounded by family and friends at St. Albert Alliance church.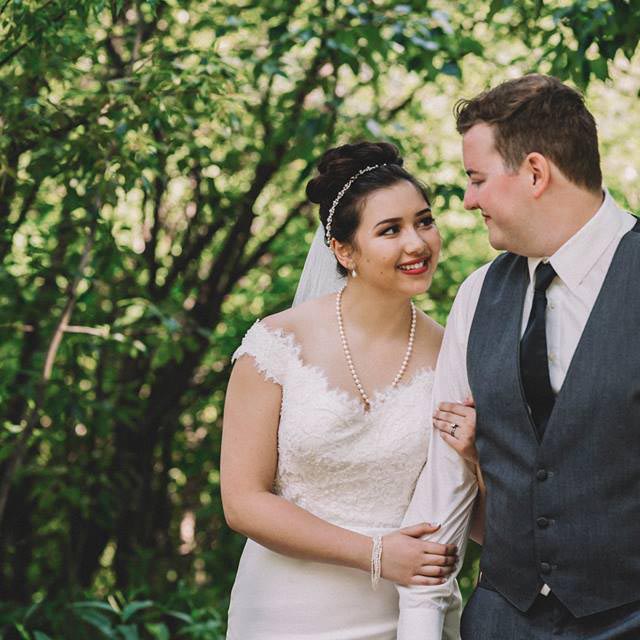 From all of your Birch Bay Ranch family - we love you both, we pray that God will bless you abundantly, and we are so excited to see what this next chapter in your life holds!
Engagement and Wedding photos taken by Selah Reflections.