Meet Our Coaches!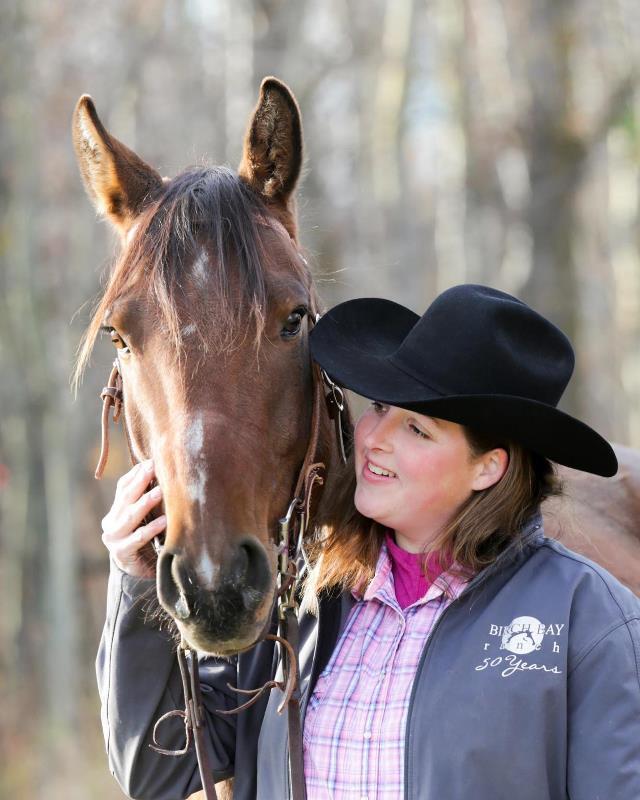 Amy is coaching our intro/beginner riders (certified CHA level 2 English and Western). Amy brings over 20 years experience of working with youth and horses. Amy believes in being a life-long learner and is always striving to be the best rider and coach she can be. She has attended many CHA conferences in her constant quest for furthering her professional development.
Birch Bay Ranch has greatly benefited from Amy's teaching over the years as well as the dedication she has shown to Birch Bay and its horse program. She is always ready to help and give advice where needed making her an important resource. Amy's friendly and talkative demeanor mean that over the years her build up of networks and contacts has allowed for the acceptance of tack donations, as well as the building of our Lesson Program.
Amy has a special interest in working with youth that face various life challenges, ignoring the labels and working with the person to see them grow in every aspect of life not just in their horsemanship. Amy enjoys Trail Riding with her family, English riding and competing in a western drill team with her horse Einstein.
Birch Bay Ranch remains grateful and we are excited to have Amy back this year!

tara gamble
Tara will be coaching our Junior riders. With over thirty years of industry teaching experience and a background in both western and English disciplines, Tara offers riding lessons to people of all ages and skill levels with hopes to advance their horsemanship skills and knowledge. In addition, she judges various horsemanship competitions, presents seminars and instructs clinics. She has been fortunate to work with many equine professionals on the provincial, national and international levels which has greatly enriched her experiences.
Tara has had the privilege to be the Past President of the Certified Horsemanship Association (CHA) and of the Alberta Equestrian Federation (AEF), as well as the opportunity to represent Canada as Runner-Up Miss Rodeo Canada 1998. She has served on the Canadian Quarter Horse Association Board of Directors as Secretary, the Equestrian Canada Board of Directors, and on the Strathcona County Economic Development and Advisory Committee as vice-chair. It has been an honor for Tara to receive both the CHA Clinic Instructor of the year (2006) and Volunteer of the year (2013) awards.
Tara was the past AQHA Director for BC. She is a current CHA Instructor Certifier, which affords her the opportunity to certify instructors in the US and Canada and is an AQHA Professional Horseman. In addition, she serves an appointment on the AQHA Youth Activities Committee, since 2012. Her education includes a Bachelor of Science degree in agriculture from the University of Alberta.
Birch Bay Ranch is delighted to have Tara offer her considerable experience to our Lesson program.