Wow, just WOW!
I absolutely love February 1st. The first of February is the day that we open summer camp registration each year. It's a day that I look forward to, excitedly reporting to our staff as we watch registrations roll in and our total count "climb" as the hours pass. The time of the year when we squeal with joy because we feel so blessed to have so many great campers and families that take the time to register on the very first day that camp registration opens.
| | |
| --- | --- |
| Last year was a very exciting year for us as it was the first year that we offered online registration. It was new and exciting to have all the hard numbers right at our fingertips. It was the first year that we didn't have to count and input forms by hand to know exactly where we were at! | |
Online registration has been a huge time saver for us in the office, and has really made things convenient for parents as they register year after year.
This year has been SO exciting as we have had (...drumroll please) a whopping 243 registrations in the first week and a half of registration being open!!! Today we checked out where we were in comparison to last year, and were blown away by what the report was. In 2015, it took us until Mid-March to have as many registrations as we have now. We are already a full month "ahead" of where we were last year!
The current economic climate in Alberta certainly has had us wondering if we would see a decrease in the number of families that are willing and able to send their kids to camp. Once again, it has been so encouraging to see The Lord provide for the Ranch and send us the campers that we excitedly get to share the love of Christ with week after week through July and August. We are truly blessed.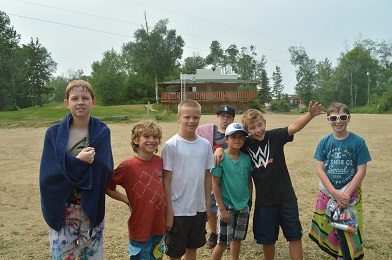 All this being said, if you are planning on registering your child for summer camp in 2016, DON'T DELAY! A few of our camps are already more than half full with about 20 new registrations coming in each day.

We would also love for you to partner with us in prayer and continue to pray that all 8 weeks of our summer camps do fill up and that we would be able to share The Gospel with 800 campers again this summer.
Blessings on you, and REGISTER YOUR KIDS FOR SUMMER CAMP!

Yours in Office Managerial Ninja Skills,
-Amanda